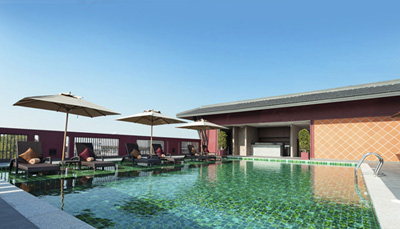 • ROOF - TOP OUTDOOR SWIMMING POOL & BAR

•
Located on the top floor of the hotel, our relaxing pool and bar let guests to sip on the chill cocktails while sunbathing on the warm and sunny day in Bangkok.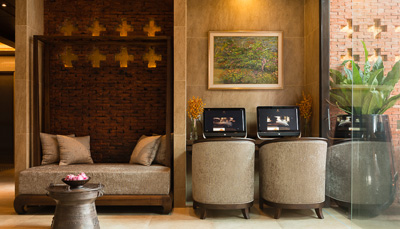 • BUSINESS CENTER

•
Free Internet corner is provided in the lobby where guests can browse on the Internet or check e-mail. Opened 24/7, our Business Centre services including printing and photocopying, you can approach our front office staffs for any assistance.